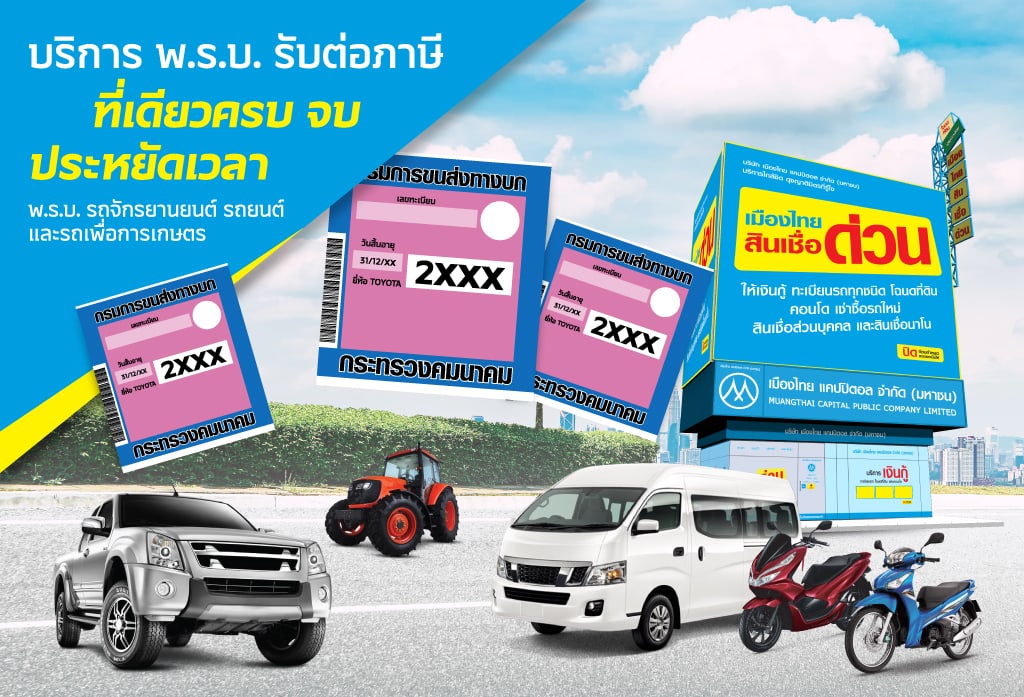 Compulsory Motor Insurance Sales and vehicle registration renewal for tax
We provide sales service for Compulsory Motor Insurance for motorcycles, cars, and agricultural vehicles along with vehicle registration renewal for facilitating in tax aiming to save customers' time in traveling.
You can process your application at a branch near you. Find a branch here.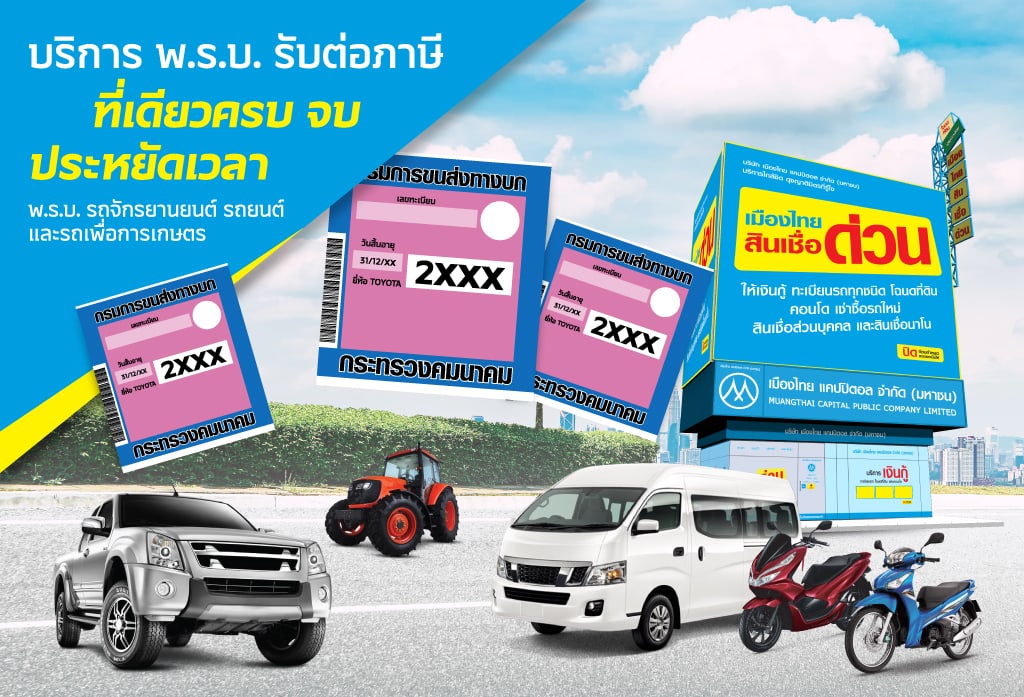 Details
Product Highlights

No additional fees or charges
Required Documents
Vehicle registration book or a photocopy of the front page.
Vehicle inspection certificate issued by the Private Vehicle Inspection Facility.

For the motorcycles of over 5 years old.
For the cars of over 7 years old.
Qualifications
1. The case of vehicles with a registration period of no more than 3 years.
หมายเหตุ
Insurance coverage terms and premium rates are subject to the insurance company's policies.
The buyers should study and understand the details of coverage and conditions before making any insurance decisions.
บริษัท เมืองไทยลิสซิ่ง อินชัวรันส์ โบรกเกอร์ จำกัด เป็นเพียงนายหน้าประกันวินาศภัยเท่านั้น เลขที่ใบอนุญาตประกันวินาศภัย ว00008/2554
Fast and Convenient. Get your money quickly
Don't wait. Find a nearby branch now